The cryptocurrency market is booming these days, as the use of Bitcoin and other altcoins is becoming increasingly present in all areas of life. It is estimated that over 4 000 different cryptocurrencies have been created so far, and their use ranges from online shopping to banking, and even gambling. For example, if you bet with Bitstarz you can make deposits, place bets and redeem bonuses in Bitcoin currency.
Another innovative approach to this new technology has recently been introduced by 50 Cycles, e-bike shop from Loughborough.
Toba E-Bike
To celebrate their 15th anniversary, the longest running e-bike shop in the UK decided to offer a unique and inventive bicycle model: an electric bicycle that lets you mine cryptocurrency as you cycle. This brand of bicycles is called Toba and is available for purchase since September this year.
Toba bikes, manufactured by Zephyr, are currently available in two models: Toba Prima Step-Tru and Toba Premium, for the price of £1,975.50. These excellently equipped bikes are powered by Samsung 36V14ah (40 cells) battery, which allows for up to 80 miles of ride at the maximum speed of 15.5mph.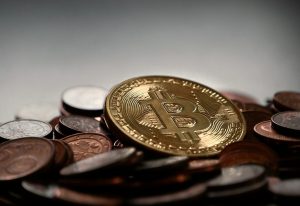 Loyal Coin
The cryptocurrency you can mine with Toba is called LoyalCoin and it rewards users with tokens valued at around $25 for every 1,000 miles cycled. These tokens can then be used at a number of stores in the Loyalcoin network. They can also be traded for other cryptocurrencies, including Bitcoin, Litecoin, XEM or Digibytes.
LoyalCoin was introduced in 2017 and is used by a growing network of retailers, suggesting that its value may grow in the future. Users will be able to manage their tokens via a mobile app. Customers that use cryptocurrencies to buy products at 50Cycles will be additionally rewarded with special discounts.
Pyoneers in Innovation
Scott Snaith, the CEO of the company, explains that the intention behind this move was to offer something completely new:
"This is not only the first electric bike of its kind, but it will also be the first product ever to be tokenised and which issues reward for use."
The company is dedicated to promoting the use of digital currencies in everyday life, as well as to actively supporting green means of transport and new technological developments. They are pioneers in the e-bike market and in 2004, they were the first to introduce Lithium batteries that are now standard for e-bikes.
"We have always been a company that moves ahead of the times by embracing the latest technology. Just like we saw the potential in electric bikes in Tokyo 15 years ago, we now see the promise and future in blockchain technology, cryptocurrency and product tokenisation," commented Snaith for company's official blog.
This is a healthy way to mine cryptocurrency and will surely help to popularize the use of cryptocurrencies in everyday life. If this sounds interesting, go ahead and book a test ride at 50Cycles website.